1020 W. Bryn Mawr,

Chicago, IL 60660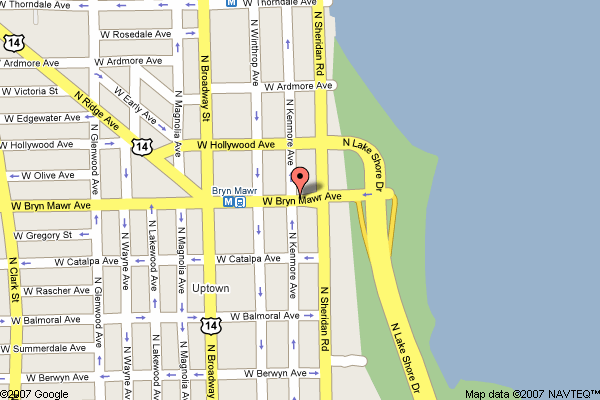 Take the Red el line to the Bryn Mawr stop and walk east a block to Kenmore.
From Lake Shore Drive, exit at Bryn Mawr and go one block west of Sheridan to Kenmore. We are at the northeast corner of Kenmore and Bryn Mawr in the Edgewater Presbyterian building.
We gather in the first floor parlor.